LUTCF, LACP, Registered Representative
---
January 23, 2023 marks Van's 50th year as an insurance agent. He is an active member of MDRT having qualified for Court of the Table in 1990 and Top of The Table for the last 33 years.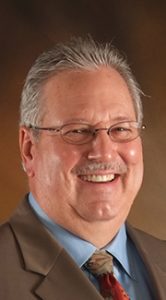 Van was awarded the Milwaukee NAIFA Distinguished Service Award for 2003. And in 2010 Van was the proud recipient of the A. Jack Nussbaum Distinguished Service Award for NAIFA – Wisconsin. He has also qualified for the National Sales Achievement Award, the National Quality Award, the Health Insurance Quality Award, and has qualified many times for the National Association of Health Underwriters Leading Producers Round Table. Van was selected by Senior Market Advisor Magazine as the 2010 Advisor of the Year.
Van supports many industry organizations. In addition to membership in the National Association of Insurance & Financial Advisors and Million Dollar Round Table, he is also a member of the Society of Financial Service Professionals, an Emissary Contributor to IFAPAC and a Diamond Knight of the Million Dollar Round Table Foundation.
Van has spoken to groups around the world, including being main-platform speaker at MDRT in 1998 Chicago and the Main Platform speaker at the 2001 Top of The Table Meeting Maui, HI.  Van was a Main Platform Speaker at the 2003, 2005, 2009, 2014, 2015, 2016 and 2017 NAIFA Conventions.  He was a speaker at MDRT and at the NAIFA Convention for 2006, and again in 2007, 2010, 2011, 2018, 2019 and 2020.  He was a main platform speaker for the MDRT Experience in Tokyo, Japan in April of 2008.  He has also written many articles for various publications, including the "Close for Retirement Advisor magazine.  Van has a web-based monthly newsletter subscription that many agents find an invaluable resource for their practice.
Van believes that the next decade will be "The Greatest Time Ever" for Insurance and Financial Service Professionals!
Van Mueller – Mobile: 414-881-6246